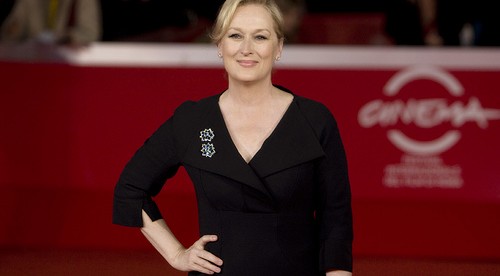 We all know the A list can vary drastically from one year to another. While waiting for this year's New York Times A list, let's take a minute and think about the stars older than 50 who made the A List last year.
There is a question many of us might ask ourselves: "Are actresses allowed to age and still be cast in significant roles?"
You may think that, according to Hollywood standards, actors and actresses who are over 50 just aren't as interesting as the younger ones are, but think again. These gorgeous ladies and handsome men are still among the most paid, most popular and most wanted stars in Hollywood, and boy, do they still look amazing!
Sandra Bullock

Sandra Bullock turned 50 last year, and not only did she make the A List, she comes at number 4, after her blockbuster Gravity came out. She is an Oscar nominated actress and she is stil as likable as she used to be when she was younger.
Denzel Washington
 Denzel comes right behind Bullock at number 5. He was 59 last year and he doesn't seem to be going anywhere. Each movie Denzel has been a part of in the last 5 years has made $20 million dollars.
Meryl Streep
The timeless beauty doesn't go off this list, even if her movies don't turn out to be blockbusters. Her charm and beauty seem to get even better with age and she is a magnificent example of how gorgeous senior women can be.
Brad Pitt
Can you even believe the fact Brad Pitt is over 50 years old? This gorgeous man continues to perform magnificently, not to mention he still looks as handsome as ever.
George Clooney
He may have given up his bachelor life, but he hasn't given up on looking like a million dollars, or performing like the talented actor that he is. His movies are blockbusters and he continues to make women all over the world look at him with starry eyes.
Julianne Moore
If there ever was an ageless ginger that just doesn't stop looking magnificent, it's Julianne Moore. Not only does she age gracefully and look gorgeous, she is also one of the most successful actresses in Hollywood.
Johnny Depp
Johnny is an ageless cutie pie slash bad boy, and even though some of his recent movies seem to be misses, he has kept his handsome looks and wonderful talent going even after the age of 51.
Liam Neeson
Liam Neeson was 62 last year when he made number 22 on the A List. He has, in fact, shown the world that men who are in their 60s can be the most handsome badass movie stars.
There are many other stars who are older than 50, and who still made the A List, including Russell Crowe, Bruce Willis, Colin Firth, Sean Penn, Clint Eastwood, Steve Carrell, etc.
Could we say that A List stars shine as brightly as their younger colleagues? I think we can!
Comments