3 Surprising Facts About Dating For Seniors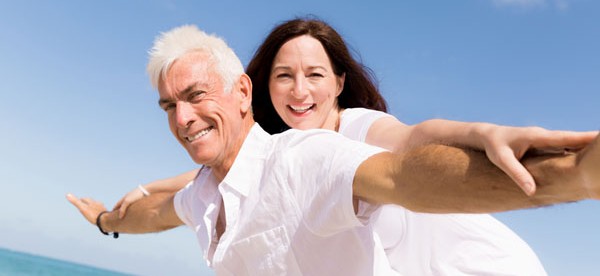 There are many older adults out there who find themselves single and looking for a partner. More seniors and baby boomers than ever before are looking for someone to spend time with, no matter if they're looking for companionship, a life partner, or a love affair. No matter how old a person is, there is one constant that never changes: nobody likes being lonely.
Many people may think that everyone who is older than 50 thinks the same way, wants the same things, and lives the same lives. This couldn't be further from the truth.
People live decades longer than they used to and as the healthy lifestyle trend evolves, more of us are staying fitter and healthier each year. There is no way you could fit the needs and lifestyles of all seniors into one category.
Here are 3 facts about senior's dating you probably didn't know:
Age is secondary to shape
When you are older than 50, the exact number of your age stops being important. What's far more important is the shape you're in, how active you can be, and how healthy you are.
You might be a 72 year-old man who's active and likes playing golf or going for long walks. As such, you would be far more interested in a 79 year-old woman who shares your interests, and who is active and healthy enough to keep up, in comparison to a 65 year-old woman with a hip replacement and a passive personality. This 65 year-old woman would be perfect for a certain gentleman who likes to take things nice and slow in life, and who isn't crazy about the outdoors. This gentleman could be 67 years old, or 80 years old – there really is no pattern.
Older adults know this. They don't obsess over the number of someone's years when they're looking for a partner. They just want someone who can keep up with their own lifestyle. Age really is secondary.
Looks are overrated
The older you get, the more you realize that being "hot and sexy" isn't a matter of looks, but more of a character thing. Looks have very little to do with the person's true self. The important thing is whether he/she is a nice, kind, caring and loving companion, someone we enjoy spending time with. The fact a person looks good doesn't guarantee these things and adults know this.
A partner's personality means far more than his looks.
Not everyone is looking for love and marriage
While many adults really are looking for a life partner, it is very far from being universal.
Many seniors are looking for no more than companionship. They want someone to out on a dinner with, they want a golf partner, they want someone they can travel with.
Having attraction, flirting and romance aboard while you're doing your favorite activities is always fun. For many seniors, that's enough and they don't want anything more than that.
For others, companionship won't cut it. Many people want and need to be sexually active, they want someone to shake up things with a bit and bring some excitement into their lives. They don't want marriage, a nice little house and a white fence. They want romance, passion, they want fireworks .
Comments