5 Things You Must Do Before Going Out On A First Date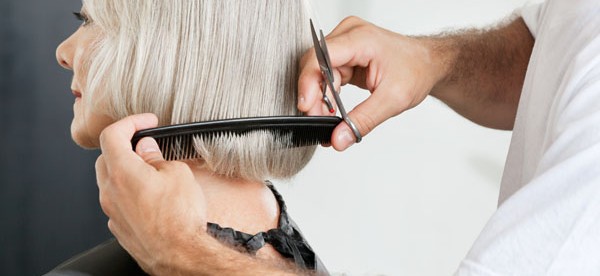 A first date with someone comes with a bit of stress, and it can add up a fair amount of confusion. What to wear, where to go, how to act….? Thinking about all these things might make you end up with a cloudy mind and you might not even think about the essentials.
Wondering what those are? Let's check them out!
Get a haircut
Gentlemen, if you thought the way your hair looks doesn't really matter – think again. Go to a hairdresser and let them make you look desirable. In case you're one of those guys who have strands, you should know by now that those aren't fooling anyone. Go bald instead! Haven't you heard bald is the new sexy thing? Haven't you watched Breaking Bad?
Another thing… Your nose and ear hairs aren't sexy at all. Trim, trim, trim…
Ladies, going to the hairdresser's should be essential before going out on a first date. Get a sassy new haircut, or try out a new, fresh color for your hair – but don't go crazy. Stay within the tones you know look good on you. Let the hairdresser make you look stylish and pretty.
Clean Your Car
Imagine going out on a date and having your date sit amidst empty candy wrappers or empty sandwich bags from last week. If you think there is a chance you might be bringing your date back home, or just dropping them off to their place, you need to treat your car as if it was your house: it needs to be clean and it needs to smell good!
Double check your makeup
Ok, this one goes for the ladies only (but if some fella feels he needs some makeup, there's nothing wrong with that, either).
First of all, you should know that heavy makeup doesn't make you look younger, but quite the opposite. Cosmetics crack and crease inside your wrinkles. Remember what Bettie Davis looked like in "Whatever Happened to baby Jane"? That's exactly how you DON'T want to look.
Smell test
Smell yourself, sniff around and smell everything. Do you think you're wearing too much perfume? Wash it off; don't end up being responsible for your date's passing out. A perfume should make us smell nice, not make people around us feel nauseous.
Get money
Don't go out on a date thinking you'll get cash from an ATM on your way there. What if the ATM didn't work at the moment?
Ok, so maybe you don't want to use cash, but a debit card instead. But check this out: what if your bank decided to go crazy on you, for whatever reason, and your card gets denied? What if you simply forgot to load your account? How would you feel if you arrived on a date penniless?
Make sure you double check your debit card and your account. Make sure there's money on your account and you'll be good to go.
Comments